June 15, 2017
Lecturers and students are up in arms over a last-minute format change to the crucial Certificate of Legal Practice (CLP) examination, which will determine the future of more than 1,000 aspiring lawyers.With less than two months before the examination in August, notice of the change in format for the Criminal Procedure paper was posted on the Legal Profession Qualifying Board's portal only on May 25, although the board decided on it almost six months earlier, on Dec 7 last year.
According to The Star, Attorney-General Tan Sri Mohamed Apandi Ali said he was disappointed with the last-minute notice and would take action. Datuk Baljit Singh Sidhu, an adjunct professor with a private college in Kuala Lumpur, said students were puzzled by the board's delay in announcing the change.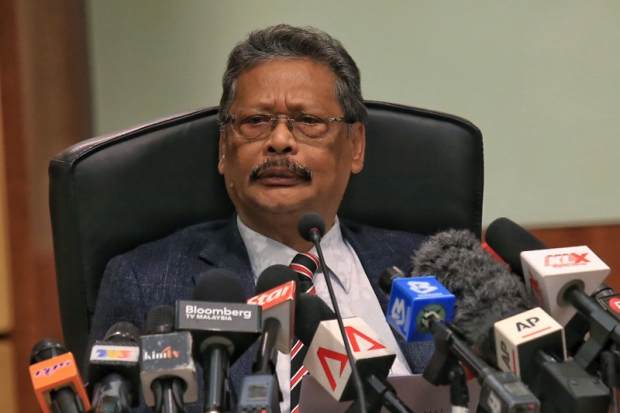 Attorney-General Tan Sri Mohamed Apandi Ali. Image credit:  The Malay Mail Online
 "The CLP examination is one of the toughest examinations a law graduate will ever face, yet they only got to know of the change two months before the examination," he told The Star. Previously, candidates could answer their choice of four out of seven questions in the Criminal Procedure paper. This year, they must answer one compulsory question and three others of their choosing. Baljit, who has written several books on criminal procedure, said students were also not informed of the nature of the compulsory question or how much weight it would carry in the final tally. "We have sought clarification from the board, but to no avail," he said.
Brickfields Asia College managing director and senior lecturer Raja Singham said it was unfair to students. He said the board should at least provide a sample of the new format or an indication of which area the question would come from. "I have received numerous calls and messages from worried students," he added.
Overseas law graduates who hold recognised law degrees or LLBs are required to take the CLP examination which comprises Civil Procedure, General Paper, Criminal Procedure, Professional Practice and Evidence. Candidates must pass all five papers in one sitting but are given up to four attempts to obtain their CLP, depending on how they perform. The overall pass rate for the CLP examination has plunged from 94.79% at its inception in 1984 to over just 40% in recent years.
Source: The Star 
In March, Minister in the Prime Minister's Department Datuk Seri Azalina Othman Said told Parliament that the government did not set any quota on the number of CLPs to be issued annually. She also told lawmakers that there were proposals to introduce a common bar examination for all law graduates. The Malaysian Bar currently has 17,000 members.